My current Kickstarter campaign (ending August 10th) presents the Praetorian-class patrol boat. Based on the Grendle-class transport, this version is larger, heavily armed, and well equipped for exploration and combat. The ship has seven individual cabins plus eight more bunks divided between a pair of dorms or barracks. This allows for a standard crew of 4 to 7 plus a contingent of marines, passengers, or additional crew.

She comes standard with a K-6 passenger shuttle in the bay and an aircar in the garage. Other amenities include a brig, tactical information center, and workshop (with a medical table). Weapons range from a trio of turrets, to large front-mounted guns, to side-mounted torpedo launchers. All told, this is a formidable ship well suited to extended patrol and policing duties in the hands of the authorities – or as a ship of exploration, adventure, or piracy in the hands of civilians.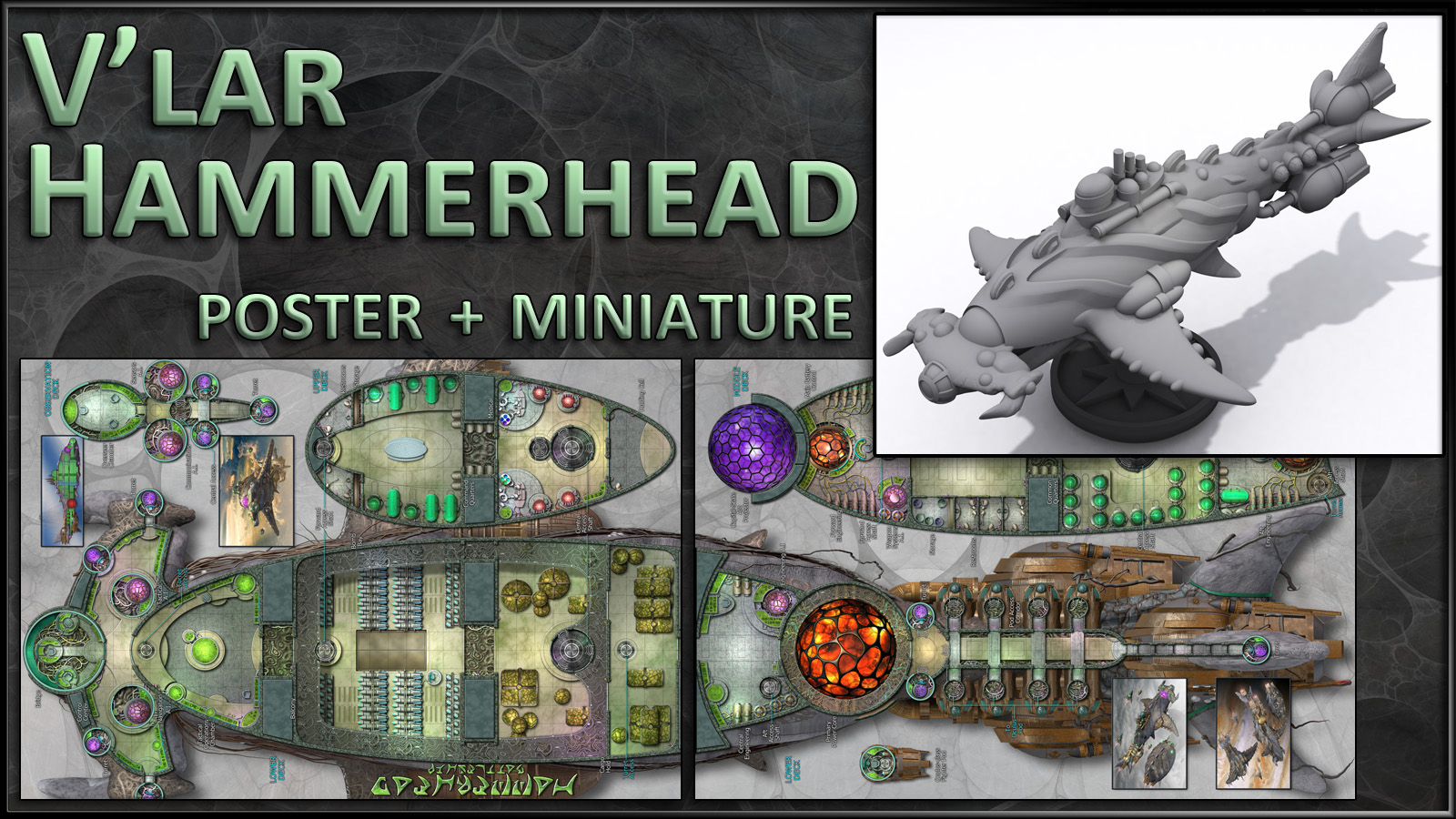 The physical poster and resin miniature will eventually show up on my shop page here. A week or so after the campaign, the digital documents, which provide room by room descriptions and big images of the poster (front and back, with and without text) will be for sale at DriveThruRPG.com.