My most recent Kickstarter campaign (which ran through mid-June) presented Trinity: an integrated carrier that consists of a large primary hull and a pair of smaller cruisers that can operate independently or dock with the primary hull for extended range, increased power, and enhanced FTL capabilities.

The two cruisers are referred to as Trinity Alpha and Trinity Omega, or as "Tines" due to their elongated profile. Each can carry a crew of 70 plus half a dozen fighters and a trio of armored personnel carriers. The forward half of the primary hull (aka Trinity Prime) is nearly identical to the Tines and shares the same deckplans. The back end, however, has expanded facilities and extended systems with long-range missions in mind.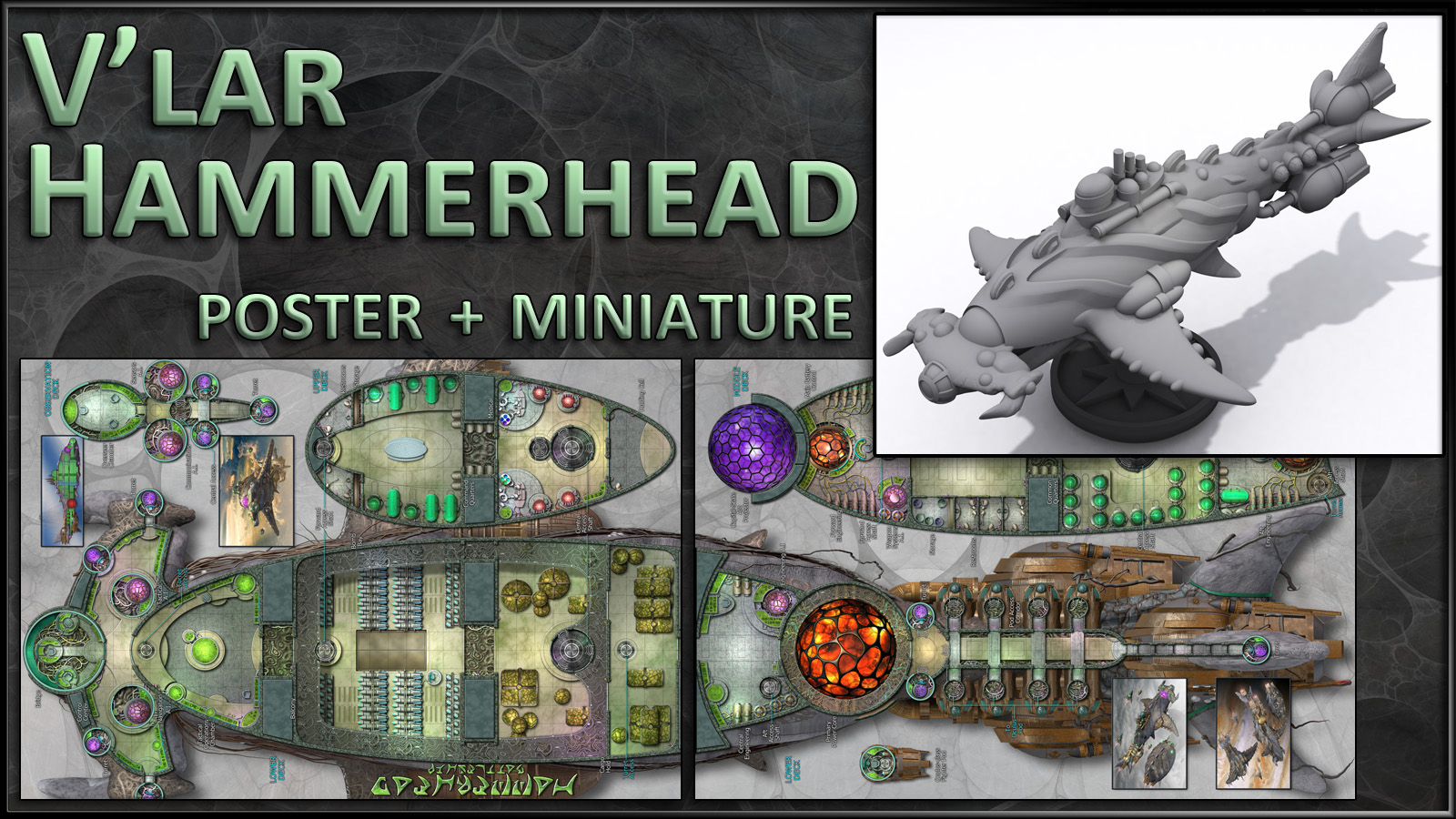 This is a two-poster set, with three ship miniatures that can be used separately or together. The physical posters will eventually show up on my shop page here. A week or so after the campaign, the digital document, which provides room by room descriptions and big images of the poster (front and back, with and without text) will be for sale at DriveThruRPG.com.