To celebrate the holidays and the end of the year
all miniatures have been reduced from $9 to $6 or less!
Visit the Zero Hour Shop to view the fleet.

My current Kickstarter presents the scout ship "Jade", the "Remora" boarding craft, and the CV225 cargo shuttle. These smaller ships are presented on a half-size (18x24 inch) poster, and miniatures for all three are available.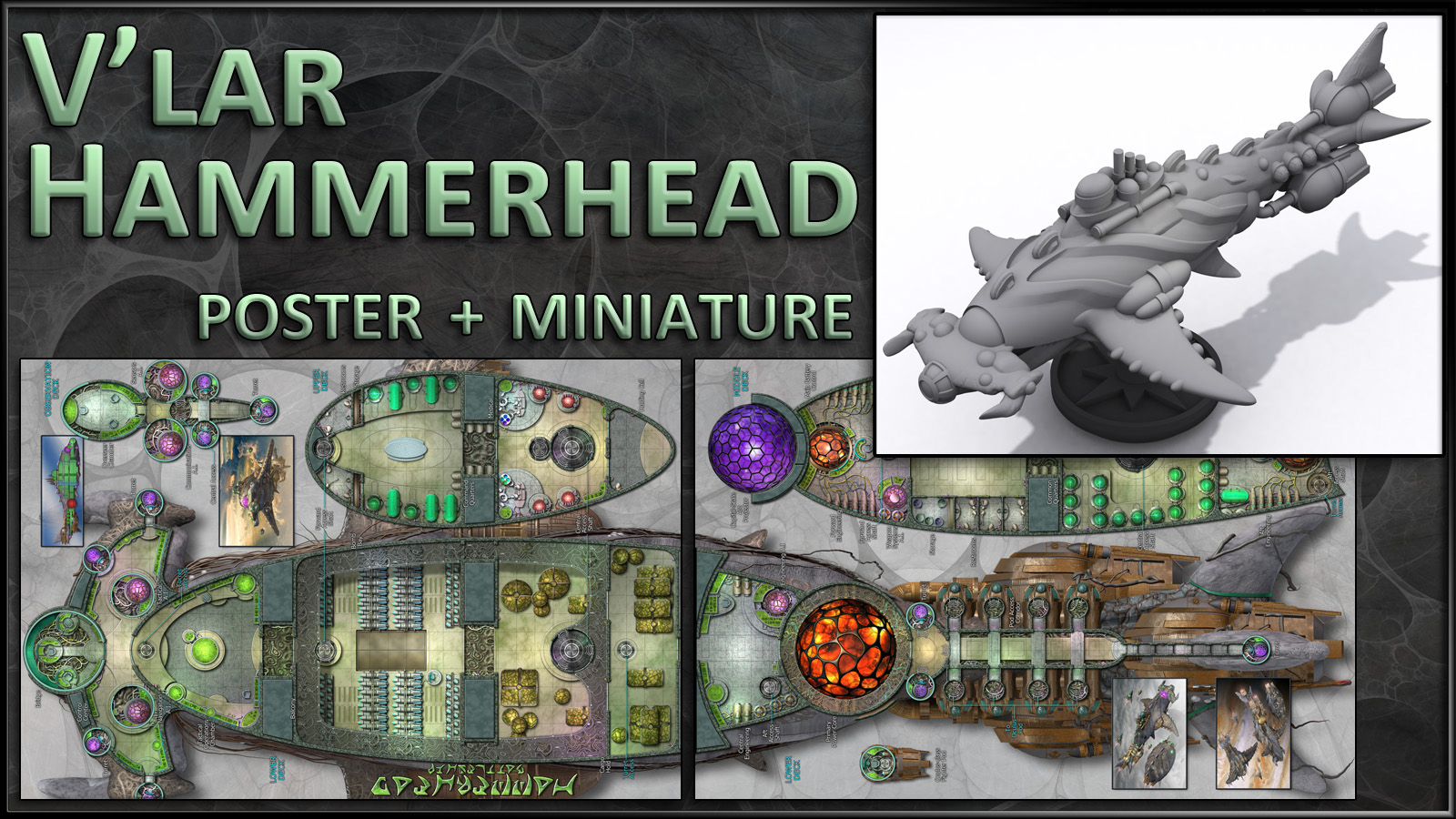 This project is on Kickstarter through December 11th, 2018. The digital issues from which these ships are drawn are (or soon will be) available at DriveThru RPG.
Starfinder
Port Zero is my ongoing collection of ships converted for use with Starfinder by Paizo Publishing. The PDFs are form-fillable and have both color and black & white layers. Flat images are also available as is a blank sheet for your own use.