My most recent Kickstarter was the first 0-hr "Sci-Fi Settings" campaign. It presented the L7 Bar & Grill on one side of a 24 x 36 inch poster, and an elevated shuttle stop, guest house, and shops on the other.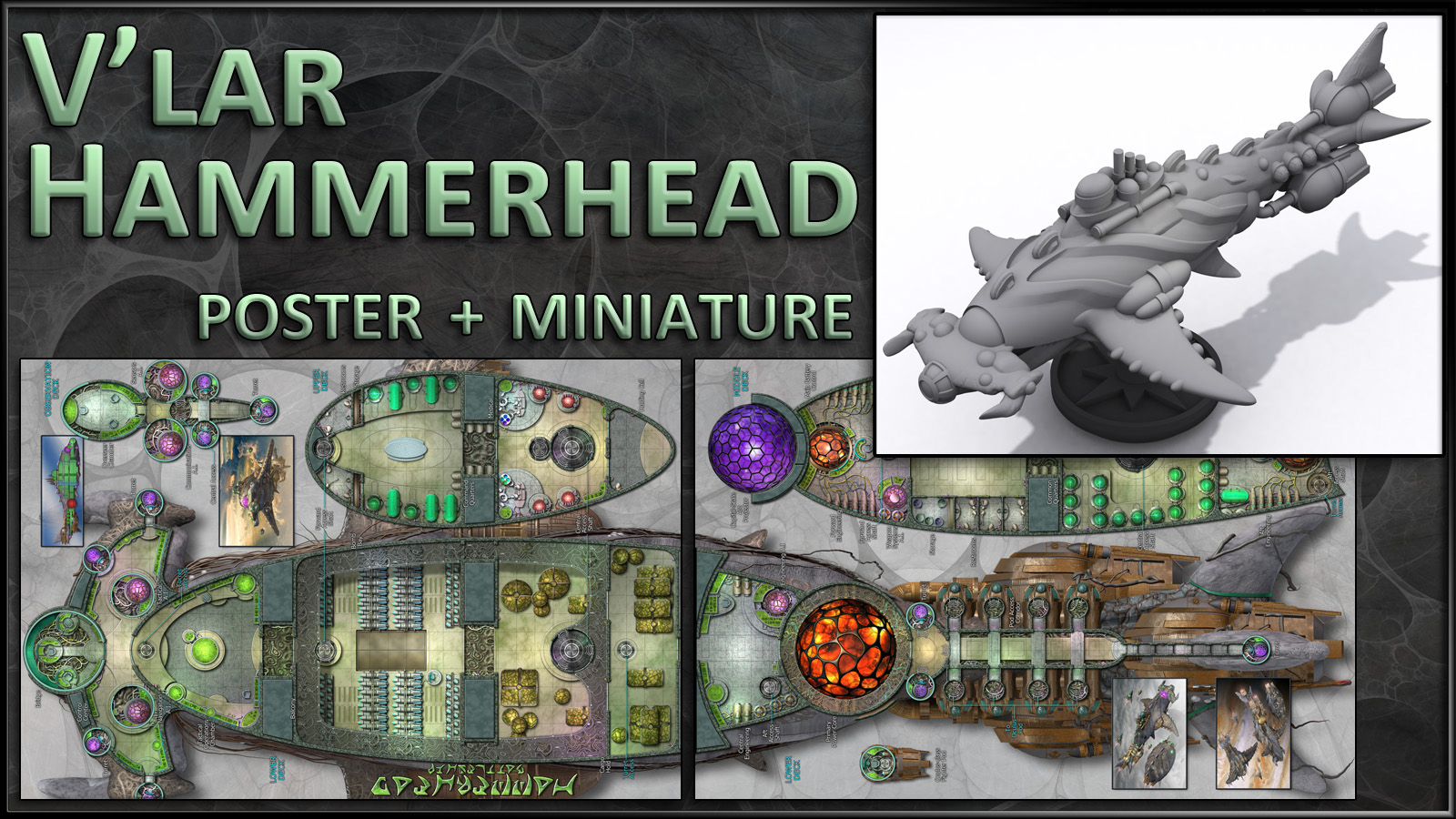 This project was on Kickstarter through June 5th, 2019 and the poster will be in the Zero Hour Shop before too long. The PDF description, with digital images of the poster, is for sale at DriveThru RPG.
Starfinder
Port Zero is my ongoing collection of ships converted for use with Starfinder by Paizo Publishing. The PDFs are form-fillable and have both color and black & white layers. Flat images are also available as is a blank sheet for your own use.

Armada Codex
The latest issue of the Codex presents a trio of small ships that vary greatly in both style and intended use. All are perfect for a small group of starfarers just starting out or looking for a new ride. Sengdao is a high-end transport, considered a yacht by some. The SNV Prospector is a working ship made to mine and transport metal ore. Lastly, the Akela-class is a shuttle with bunks for four or six. This issue is available at DriveThru RPG.

For updates, like the 0 hr Facebook page, or follow on Twitter.
And as always, feel free to contact me at 0-hr @ mail.com.
To learn way too much about my career history, visit my online portfolio.
(C) 2019 by Ryan Wolfe. Permission is given to reproduce the images and documents on this site for personal use, but not to sell, host, or widely distribute it without express permission.